Garry Burns:
Wordsmith | Web Developer | Marketer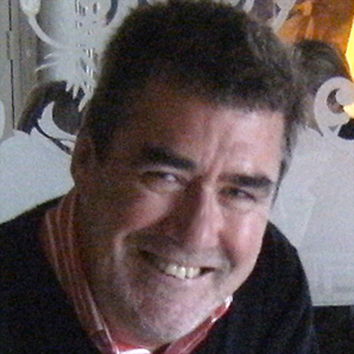 Baby boomer, journalist, marketing consultant, keynote speaker, cancer kicker, world traveler and fondler of small furry animals.
In the way of a true gastronomad, Garry Burns has wandered the globe combining his three passions – food, wine and travel – for more years than he cares to contemplate. From humble beginnings as tour manager and roadie, he has morphed into a bon viveur with an enthusiastic readership on his gastronomic wanderings, and spent many years reviewing restaurants for Melbourne and Sydney dining guides.
In his own words …
I've 'done time' as a restaurant reviewer for a number of organisations, but I've never really employed the art of 'critique'. As long as I consider the meal I receive is better than I can produce it, what right do I have to flash my rapier wit at their expense? If they produce a meal not equal to my capabilities, it's a fair bet they'll be out of business toute de suite anyway.

While I'm a passionate supporter of social engagement, I have little time for "readers' reviews" by asinine diners who vent online because their Michelin 3 star expectations at MacDonald's pricing aren't met.

If I write about a venue on LifeNotes you'll find that I'm largely uncritical, and it's probably more about the overall experience, but the sub-text will be that it was a dining experience out of the ordinary.
When not grazing his way around the world, Garry Burns is a digital marketer and marketing advisor to the travel industry and other small businesses throughout Australia. His work has assisted hundreds of small businesses promote their services to a global market. He operates independently and collaborates with other independent specialist providers to deliver comprehensive, successful business growth and publicity results tailored for each clients' unique circumstances.
This blog site is a reflection of Garry's experiences, thoughts and annoyances. It's part memoir, part rant, part fan-boy gushing of people, places or events that impressed.
just another way for you to stalk me